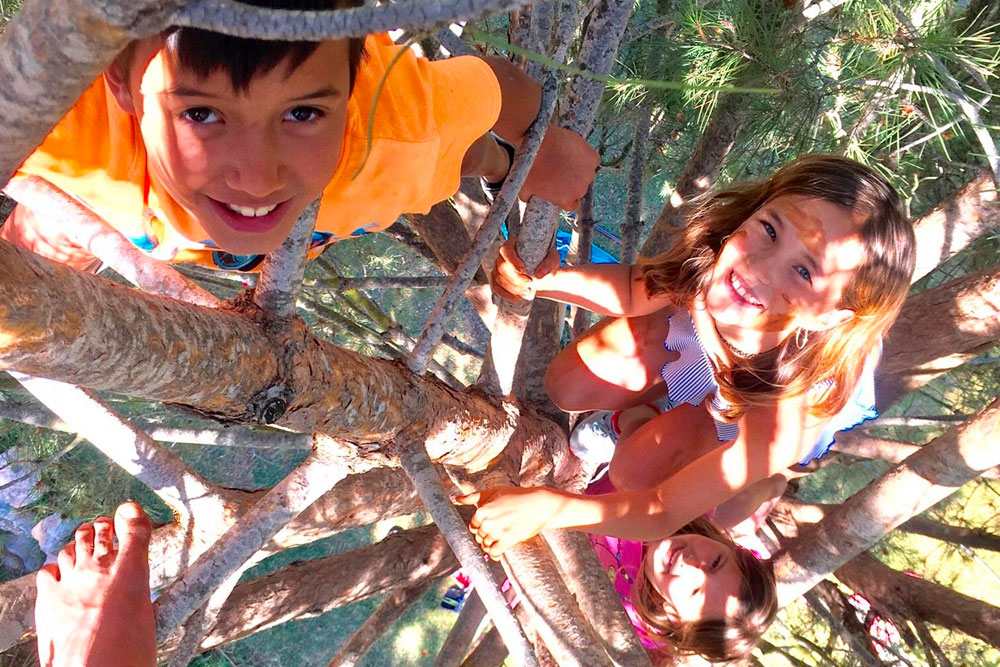 PND DAY CAMP – SUMMER NEW DISCOVERIES
6 TO 10 YEARS OLD – REGISTRATIONS CLOSED
In view of the growing number of cases of contamination by Covid-19 virus in the Algarve, the association Projecto Novas Descobertas, in order to minimize the risk of contagion in summer activities, decided to cancel the day camps, keeping only registrations for residential summer camps (visit the page HERE).
The New Discoveries Project Association gives the younger community an opportunity to spend their Summer holidays with daily themed activities in and around Quinta do Vale da Lama. Participants can experience the routine of the farm while having fun in groups through various activities, developing skills of inclusion and community learning, creating healthy ties with themselves, with the group and with nature, enjoying the farm space and all the regional environment.
Friendships are cultivated on fun days of challenge, caring for the land and society through activities such as: walking, crafts, theater, music, dance, the use of natural materials for construction (clay constructions, wool creations, among others) , stories, traditional games, group and sports games, art and movement activities, sensory games, treasure hunts, orienteering games, gardening, harvesting, cooking activities.
DATES AND SCHEDULE:
Hours from 9am to 6pm
Registration is by weekly shift:*
(min. 10 participants and max. 18)
NOTE: If there is no minimum of 10 participants the weekly shift may be canceled.The dates and number of participants may be changed in accordance with the requirements of the DGS and the government to face the pandemic by Covid 19.
PRICES:
Not available.
(* discounts and free places for cases of financial difficulty, please indicate on the registration form if applicable)
FOR WHO?
Children aged 6 to 10.
What to bring?
– Comfy clothing (water, backpack, hat and sunscreen);
– Lunch;
– Snacks for the morning;
– Afternoon Snack.
How to participate?
Registrations are closed.
Next date in Summer 2021.