PND Summer Camps 2023 – OPEN FOR REGISTRATIONS
Association PROJECTO NOVAS DESCOBERTAS – Summer camp Organizer Register No. 12-2013-DRAlgarve
During the school holidays the association provides the community with residential summer camps for youngsters to experience days in group, developing competences of inclusion and community learning, while having fun, creating healthy bonds with themselves, with the group and with nature, at the same time benefiting from the farms space and the surrounding environment.
We cultivate friendships in fun and challenging days, taking care of the earth and society through activities such as: wild camping, scavenger hunts, outings, rock climbing, water games, nocturnal exploration games, caring for the garden, harvesting, teambuilding and community building games, rope games, practical application of permaculture principles, decision making in group, story circles, ecological constructions, arts and crafts, sport and health, adventure and wilderness games and dynamics…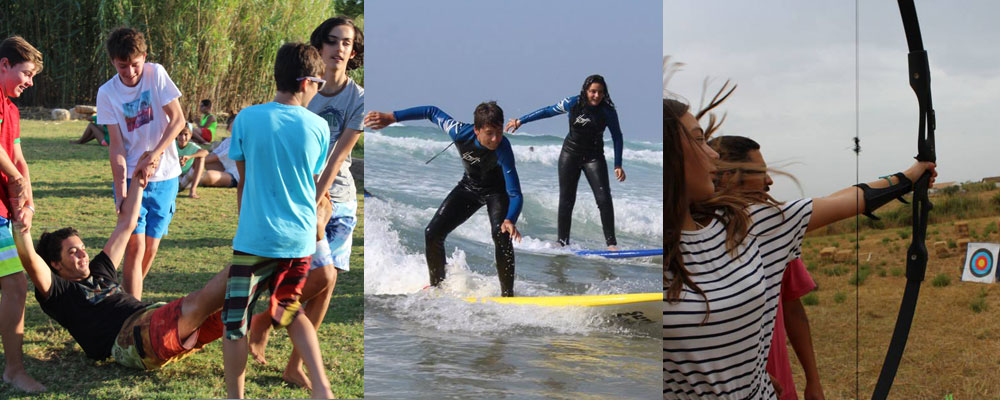 Dates: *
Shift I: 1 to 9 July | Ages 12 to 17 | 30 – 35 participants
Shift II: 15 to 21 July | Ages 8 to 12 | 30 – 35 participants – SOLD OUT
Shift III: 29 July to 9 August | Ages 12 to 17 | 30 – 35 participants
Shift IV: 19 to 27 August* | Ages 8 to 17 | 30 – 35 participants – (10 places with registrations through PND and 20 places with registration only through IPDJ*)
Shift V: 2 to 10 September | Ages 8 – 17 | 25-30 participants
* The Portuguese Institute of Sport and Youth (Instituto Português do Desporto e da Juventude), through the program "Vacation in movement – Férias em Movimento" finances places in this SHIFT of PND summer camp for children (August 19th to 27th) with reduced prices, for children from 10 to 17 years old, however to occupy these places you must do the registrations directly with this institution (FROM MAY 26, 2022) in the NEW platform of the PROGRAMS FOR THE YOUTH, registrate your children or child and then choose the program "FÉRIAS EM MOVIMENTO" option – FARO – and choosing Campo de férias Novas Descobertas IV and following the steps there indicated.
Any questions please call DIRECTLY to IPDJ – FARO: 289 861 820.
PRICES
PRICE 2023 TO THE GENERAL PUBLIC
Shift I, IV and V – 300.00 euros or 285.00 euros (for siblings and cousins)
Shift II – 280.00 euros or 265.00 euros (for siblings and cousins)
Shift III – 410.00€ or 395.00€ (for siblings and cousins)
PRICE FOR PND* MEMBERS (WITH UP TO DATE DUES)
Shift I, IV and V – 275,00 euros or 260,00 euros (for brothers and cousins)
Shift II – 255,00 euros or 240,00 euros (for brothers and cousins)
Shift III – 385.00 euros or 370.00 euros (for siblings and cousins)
Become a PND Member – see how HERE.
Important information: On the first day of the camp, participants should arrive at the camp site between 3pm and 5pm. On the last day, they must leave by noon. – YOUR ARRIVAL and DEPARTURE TIME WILL BE AGENDED BY EMAIL
THE PRICE INCLUDES:
– Accommodation and food ( camping mode and 5 daily meals );
– Personal accident insurance;
– Counsellors with PND's Counsellors Training and professional competence ( in a ratio of 1 for every 5 children ), present 24/hours per day on the summer camp;
– Activities for 8 days
– Trips ( within the summer camp ) and rapid wear materials;
– A PND coordinator is present in the camp 24 hours a day.
WHAT TO BRING:
Donwload the "WHAT TO BRING TO THE 2023 Summer Camps".
WHERE
At Quinta Vale da Lama – in our educational Campus Campo do Vale. Accommodation is in camping mode, with activities all over Vale da Lama farm (Odiáxere Lagos) and eventual outings around Lagos and Portimão area (beach, visits and walks).
FOR WHOM
Children and youngsters from 8 to 17 years old.
If you are more than 16 years old you can also join this opportunity! Participate in our Summer Camps Counselor Training.
Important Info:
Participants must arrive at PND facilities on the first day of camp between 3PM and 4PM, and depart on the last day of camp until 12AM.
Contacts
Coordination
Andreia Rodrigues
967 620 397**
Patrícia Pereira
926 681 773**
Rachel Marsden
926 681 773** ou 960 387 350**
PND Office: 282 697 862*
Summer Camps Facilities
Campo do Vale: 282 792 673*
*(Call to national fixed network)
**(Call to national mobile network)
(Print here the info contacts for parents during the summer camps.)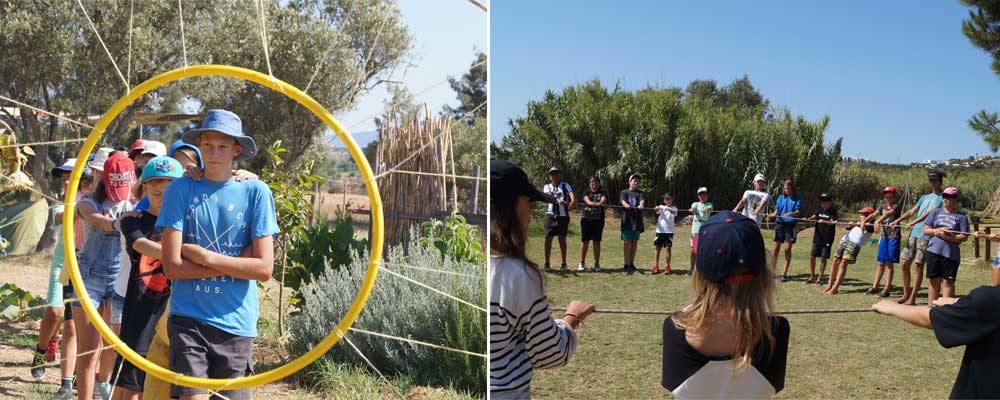 How to participate?
Step 1:
Download the Rules and the Pedagogical Animation Plan for PND Summer Camps, and perform a careful reading.
Step 2: (ATTENTION DO NOT SEND PHOTOS OF THE FILES – WE WILL ONLY ACCEPT DIGITALIZATION OF THE REGISTRATION FORMS)
Download the documents: Registration Form Summer Camps 2023 PND.
Read carefully , complete, SIGN and send the SCAN the DOCUMENTS:
– By email email: info@projectonovasdescobertas.org
– By post: PO box 322 N – Quinta do vale da lama 8600-258 Odiáxere Lagos
– In hand at the same address – public office hours from 10:30AM to 5:30PM.
Step 3:
Please WAIT for an email from the New Discoveries Project with the confirmation of your registration and with the indication of the total amount to be paid and the deposit to be made. DO NOT MAKE ANY PAYMENT without receiving this email.
Step 4: (after payment)
Come to Quinta Vale da Lama, Odiáxere Lagos, bags made ("WHAT TO BRING TO THE 2023 Summer Camps", at the beginning of camp (between 3PM and 4PM on the first day of camp).
Activities
Adventure and exploration:
Climbing, hiking and scavenger hunts through nature, treasure hunts, guidance and night exploration games.
Group and community:
Trust and team building games, cooperative games, group decision making, reflection circles, team games and traditional Portuguese games;
Creativity and Innovation:
Crafts, theater, music, dance, use of natural materials, creative writing and story circles;
Sustainability and Regeneration:
Taking care of gardens, crops, composting, jam making, soap making, introduction to Permaculture design and transformation of learning spaces, natural building.
See here a model of PND summer camp schedule.
Why to participate?
1. To enable the participants to come into contact and to coexist harmoniously with the environment and the surrounding countryside.
2. To provide a range of activities that reflect and respond to the intrinsic and extrinsic motivations of children and young people by providing them with individual and collective activities that are appropriate to different age groups and levels of development.
3. To promote increased self-esteem and behavioral changes associated with healthy living habits and respect for the environment.
4. To promote the practice of physical activity and a dynamic and positive lifestyle.
5. Develop autonomy, responsibility and respect for others.
6. Develop inter-relational and social skills in living together with other young people and adults.
7. To encourage the discovery of new cultures and values, initiatives and creativity;
8. Learning from experience / practical experience
9. Study and seek sustainable dynamics in the three spheres of life (social, ecological and economic)
10. Provide a recreational and creative experience based on cooperation and mutual values.