Volunteering on Wednesdays
Everyone is welcome!
Campo do Vale is the headquarters of Project New Discoveries at Quinta Vale da Lama, home to all educational activities and programs. On Wednesdays we are dedicated to the care and seasonal routines of its gardens, orchards and educational nursery.
Date
Wednesdays throughout the year, starting on 19 February.
Schedule
14:30 – 17:30
Language
Portuguese/English
Where
At Quinta Vale da Lama – in our educational Campus Campo do Vale, with activities all over Vale da Lama farm (Odiáxere Lagos). See here how to get to the farm – Quinta do Vale da Lama.
Projecto Novas Descobertas
Quinta Vale da Lama
Odiáxere – Lagos
What ?
Caring for the garden, orchards and nursery of the Campo do Vale.
Type of Activities?
Sowing, planting, weeding, pruning, seed collection, etc.
For Whom ?
Partners and friends of PND who want to collaborate regularly with us. Participants of other PND / VDL programs curious to know more and willing to put their hands on the ground.
Volunteer Mode:
You can be with us on any Wednesday that you are available, letting us know the day before.
Contacts
ricardoduarte@projectonovasdescobertas.org
Tel: (+351) 918 051 377 (Ricardo Duarte)
Office: (+351) 282 697 862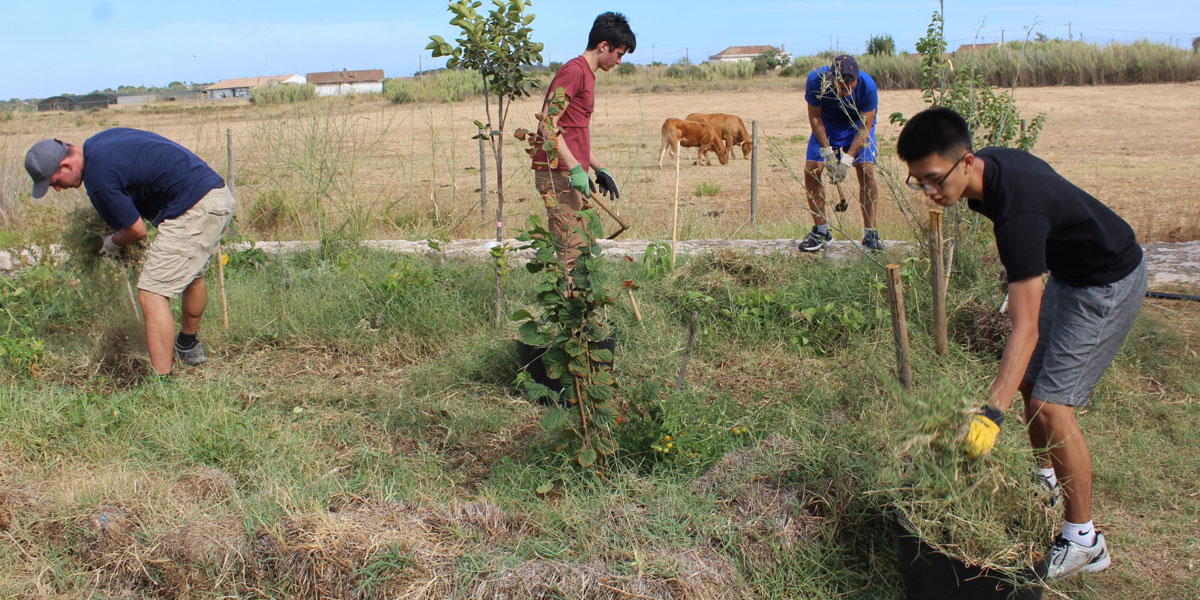 MORE INFORMATION
This is an afternoon of action and sharing!
With hands on we want to exchange knowledge while we make our garden, orchards and nursery flourish. These areas need lots of attention as many schools will come to visit us part of our Dias na Quinta program during Spring, while in Summer we will have the Novas Descobertas summer camps.
INCLUDES:
Tools and Materials Needed.
Refreshments and fruit snack.
A moment for questions and reflection.